Gossip blogs that I read …
Written by
August 17, 2007
If you don't have friends on AIM, obviously AIM is useless to you. Likewise, Spokeo is not very useful if you don't know what to track. Since I track more than 500 blogs (this is why I got to use Spokeo everyday), I started recommending some cool blogs last week. This week, I would like to share some gossip blogs with you: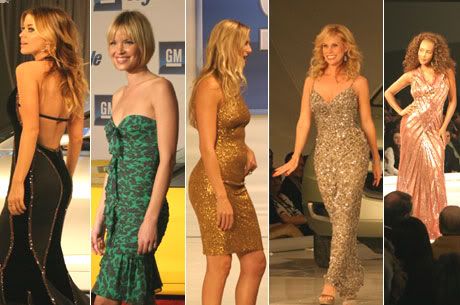 1. Perez Hilton (copy & paste "http://www.perezhilton.com" into "Add Friends" screen): This is probably the most popular celebrity blog on the Web right now. It got all the latest scoops and gossips of Hollywood stars, much sooner than mainstream news sites like Yahoo News or CNN. On the side note, I don't know why the site is called Perez Hilton, but it sure is a memorable name.
2. Gawker (copy & paste "http://gawker.com" into Spokeo): This blog talks about gossips and news in Manhattan. I actually don't track this blog in Spokeo, but I know it's one of the biggest blogs out there.
3. ValleyWag (copy & paste "http://www.valleywag.com" into Spokeo): Now this is a gossip blog by and for geeks. It talks about the lives and secrets of Internet startups, their Founders, and other Internet celebrities. Although engineers might not look as cool as Paris Hilton, their insider stories are just as intriguing and entertaining.
4. World of Celebrities (copy & paste "http://worldcelebs.blogspot.com" into Spokeo): Pictures worth thousand words. A lot of times, I am not interested in reading celebrities' stories. Rather, I just want to see their stupid or cool pictures. This blog posts about 5 sets of celebrity pictures everyday, so you'll be constantly entertained.
5. Dreams of Asia (copy & paste "http://dreams-of-asia.blogspot.com" into Spokeo): This blog posts photos of upcoming models in Asia. If you are into Asian styles, or if you are tired of Hollywood stars, this blog is for you.
Do you know any other celebrity blog that you would like to recommend to the Spokeo community?
Posted in News Flash
Leave a Comment