72
% of

Americans
Search

Before They

Date
For many, dating can be stressful because men and women fear the unknown. It may be nerves or anxiety at play, but people do feel the need to research their potential partners just before or after their initial meeting. Just how many people actually do this? Harris Interactive, commissioned by Spokeo, conducted an online survey in the United States among 2,046 adults to find out if Americans are researching people they are dating (or considering dating). The results show that if you've gone on a few dates, chances are you've been searched. To learn more about the results, see the complete findings below.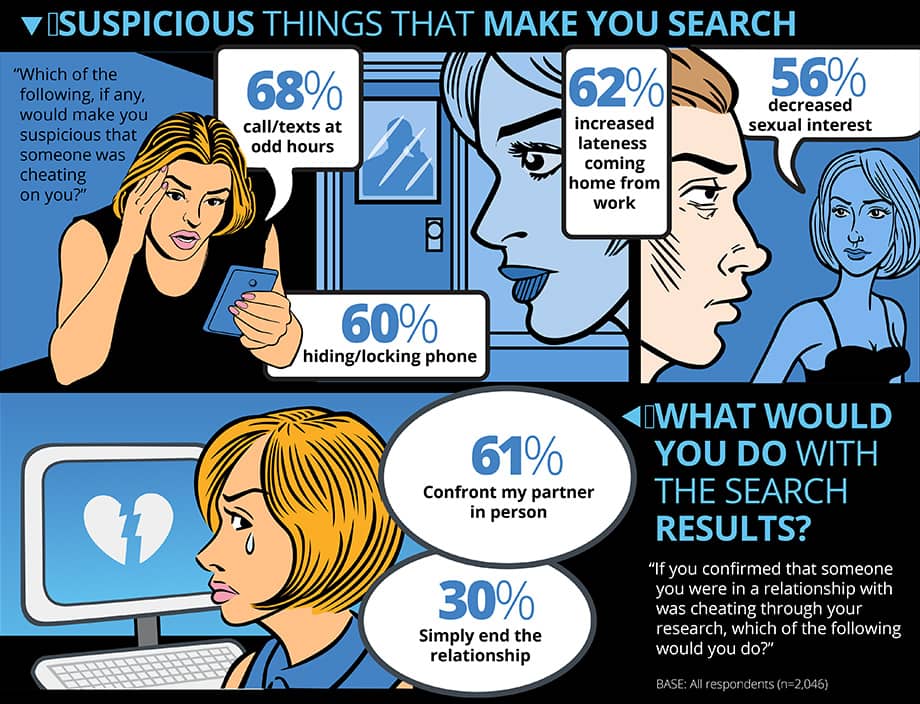 Try Your Own Search
Copy and paste the code below to your site
Find more great search products by Spokeo, from reverse phone lookup to email search.
This content is solely for entertainment and informational purposes and it does not reflect the views of Spokeo. Respondents were not directly compensated by Spokeo for their participation. As this is not a scientific survey and is solely for entertainment and informational purposes, it should not be relied upon to replace professional advice. It does not necessarily describe the kinds of information available from Spokeo or how information from Spokeo should be used. Spokeo provides more information on the specifics of its services and the legal use of the information available from Spokeo in its
Terms of Use
. None of the information offered by Spokeo is to be considered for purposes of determining or making a decision about a person's eligibility for credit, insurance, employment, rental housing, or for any other purposes covered under the Fair Credit Reporting Act (FCRA).